What a remarkable evening we had hosting a dinner in honor of coach Coach Kathy Kemper, the CEO and Founder of the Institute for Education (IFE), in Washington, D.C. recently. IFE is a nonprofit organization dedicated to bringing political, academic, tech, and media leaders together to improve education and promote civic tech service through innovation, data, and soft diplomacy.
Our distinguished guests included Justice Stephen Breyer and his wife Joanna, John Paul Farmer, Aneesh Chopra, Megan Smith, Dr. David Edelman, David Adler, Janet Donovan, Judy Kurtz, Anna Gawel, Jennifer Rudy, Kevin Cirilli, Kelsey Valentine, Max Dickinson, Kathi Vidal, Mark Smith, EU Ambassador to the U.S. Stavros Lambrinidis, Singapore's Ambassador to the U.S. Ashok Kimar Mirpuri and his wife, and Elizabeth Sinodinos, the wife of Australia's Ambassador to the U.S.

"She brings us together, particularly technical people, for a reason and the reason is that if you can spread some knowledge and ability, it does actually carry meaning. She's been doing that for approximately fifteen, twenty years. Why, given her efforts, is the world in the shape that's it's in? However bad the shape is, it's better than it would've been without her," said Justice Stephen Breyer at a dinner at Cafe Milano in honor of IFE Coach Kathy Kemper, hosted by Ben Elmore, CEO of Intevity.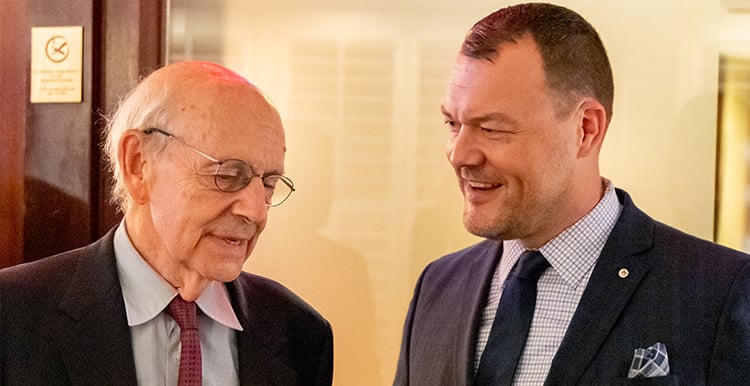 "I started in my field when I was just a kid," said Elmore, "and I know what it's like to have the impact of mentorship and apprenticeship in one's life and in one's career. I think the work that you're doing – creating that pathway for underrepresented communities to be able to have a career in technology – is such a gift."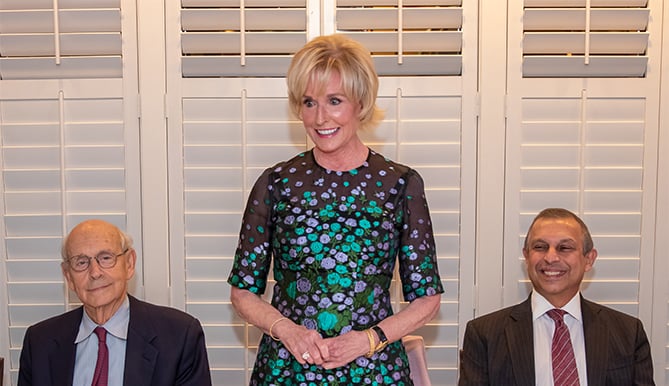 "This year we started having kids that we had taught computer science apply to the school of engineering and get in and now they are at USC. It just changes lives. It changes communities. It's really incredible" said Coach Kathy Kemper.
Coach Kemper sees how transformative education and opportunity can be and puts her social capital to work to create change. That speaks volumes to me about her as a person, and it is truly an honor to be part of the solution.
The Hill covered the dinner as well providing further insight Into Coach Kathy Kemper's amazing work.

Ex-Georgetown coach dishes on the best tennis players on Supreme Court
By Caitlin McLean on March 24th, 2022 | View online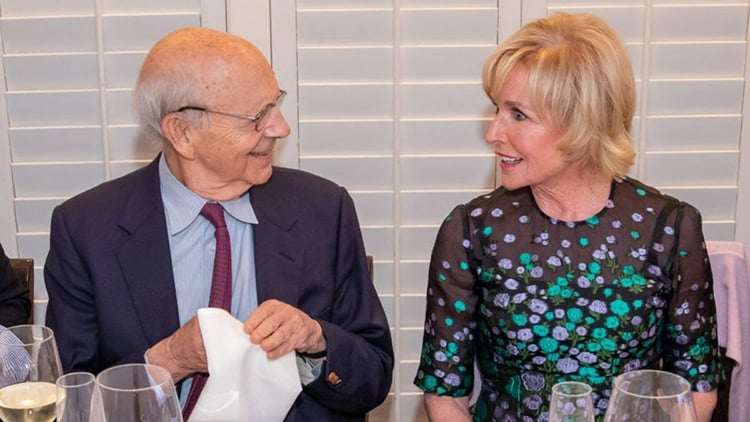 The full article can be found here: View online