There's only one thing you can't do when investing in digital transformation, even during an economic downturn, and that's NOTHING! Your competitors are doing something, so the question is, what technology do you invest in now to stay ahead?
Last week, I was part of a conversation with Ken Segal, Partner and Managing Director of Business Advisory Services for LGA, on how digital transformation can set companies up for growth, even during a recession.
Digital transformation for so many individuals is not necessarily one thing. Usually, it's a term used to describe a set of changes occurring inside the industry. It involves analyzing the invention of new technologies and new consumer trends that follow those technologies, eventually leading to a new way of doing business.
So, 'How do I leverage new technologies and trends to drive growth?
Every industry is affected by a company's digital maturity, that is, how they react to changes in technology and trends. Organizations can respond to these changes in various ways; however, we recommend the below approaches.
"Incremental"- How do I take the technology footprint I'm on and modernize it?
"Substantial"- How do I open up new ways of doing my core functions?
"Transformation"- How do I find new ways of doing new things? Because the market has fundamentally changed, I risk becoming irrelevant if I don't pivot hard.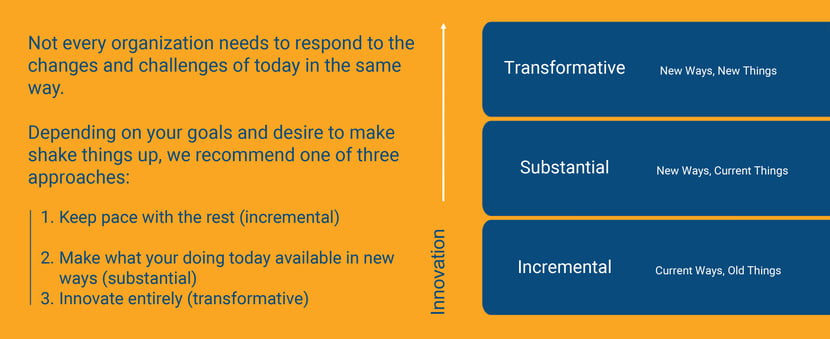 So, where do you invest?

All sectors are shifting away from the acquire-at-all-cost model of the last ten years. When the market is up, you can be more experimental, focus on growth-oriented activities, and take more risks; but growth can sometimes sacrifice efficiency.
When the market shifts negatively, you must change from that growth at-all-cost model to an efficiency model. It is vital to understand the "why" behind everything you do.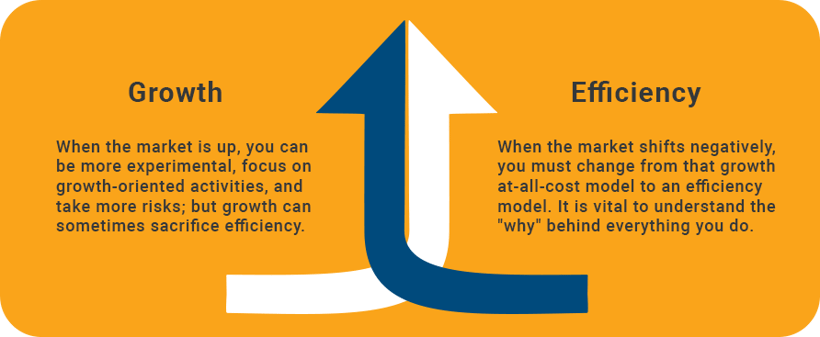 For example, over the last ten years, retail and B2B customers have developed high expectations regarding access to inventory on a near-to-real-time basis. Automation allows customer self-service to remain high while at the same time lowering operating costs. My advice is: Redefine success.
Down markets flush out the pretenders. CEOs who remain highly accountable for the investments they make will always do well, whether the market is up or down.
Are you ready for what is coming next?
Contact Us Now!