I was drawn to work at Intevity by its Human First culture. One important part of that culture is a "work from wherever you want" policy.
Over the last two years, I've had the ability to take two "workcations". A workcation to me is an intentional working vacation. Taking a workcation allows me to get a change of scenery and feel happier. It helps me to feel refreshed; to get in some new hiking & sightseeing. It tells me that my team trusts me to get my work done regardless of where I am. And all without taking much PTO. In my opinion, letting your employees work from wherever they want is worth it. It's a win-win for everyone.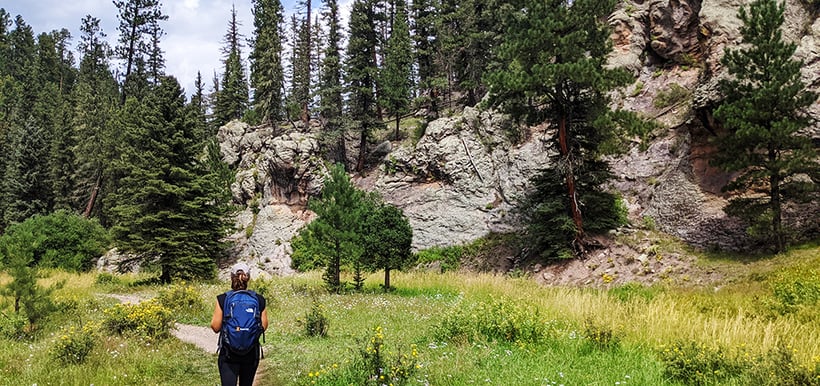 Last year, I workcationed from New Mexico at an awesome, little eco-friendly Airbnb. I brought some friends along on the journey to experience my version of work-life balance. The house had lots of great places to work from: tables nestled under trees, a hammock in an olive grove, and tables by a natural pool. I moved around throughout the week to keep my view fresh and my mind clear.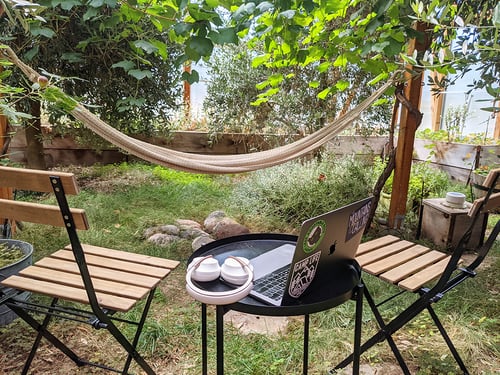 Because Intevity keeps East Coast working hours, I could work full days and still have plenty of hours left in the day for sightseeing. Nearby to the house, we watched the sunset at Cross of the Martyrs and explored the art district of Sante Fe. We got to take in funky art like Ethyl the Whale and immerse ourselves in the world of Meow Wolf.

I wanted to get as much as possible from my time away, so we flew in before the working week to explore throughout the weekend. The San Antonio Hot Springs and Bandelier National Monument are some of the most beautiful things I have ever seen. Then when the working week was done, we took time to explore Cibola National Forest. Somehow while working a full week, I managed to go on a ten-day vacation and come back feeling refreshed. That's what nature and art do for me.
Last month, I took my 2022 workcation at a beautiful house by a lake in the middle of nowhere Texas. And just like the New Mexico workcation, I brought friends along. This trip wasn't nearly as active as New Mexico, but I felt just as relaxed and refreshed.
Every morning before my first meetings, I soaked in the surroundings by watching nearby hummingbirds and herons. When the working day was over, our crew either kayaked or floated in the lake on tubes. As the sun set each night, we settled into the Adirondack chairs to watch the stars come out. A bonus experience was sitting outside and watching the rain fall. Texas is experiencing an extreme drought, so it was a welcomed change.
After trips like this, I'm left feeling that celebrating employees with greater flexibility leads to happier, more productive, and more engaged teams. I'm already looking forward to figuring out where I'll recharge next year.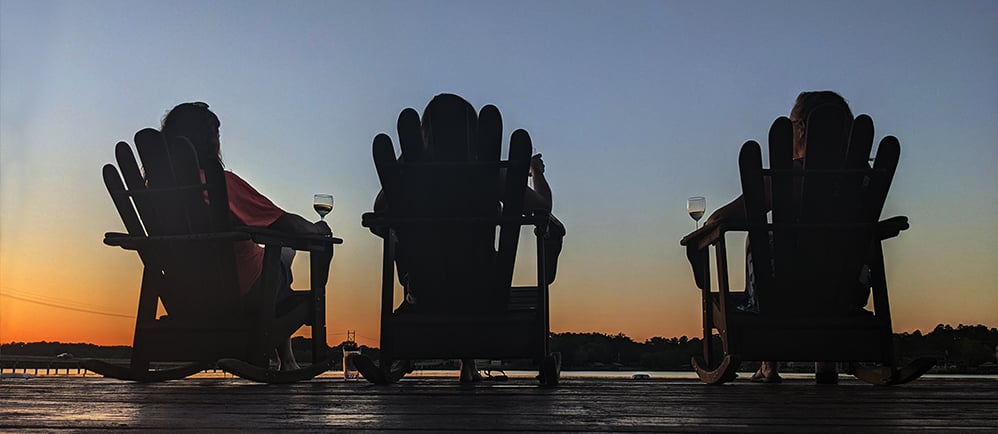 Discover the Intevity Difference.
Download Intevity's Digital Assessment